I help Men understand, connect & communicate with Women to improve relationships.

I have been driven to be the best version of myself since my early 20's. For 20 years, I faced one hurdle at the time and did my best "by myself".  I was terrible at relationships and it cost me a marriage and being close to my kids. Read about my ex wife and I HERE if you're curious.
A few years ago, life gave me a beautiful opportunity to grow and find help on my journey, I had a heart attack.  I  met a woman that challenged me in ways I hadn't been before.  I found a mentor who helped me ask the right questions to start exploring my inner self.
I'm now 48 and the power of that mentorship, life coach training, diving deep into masculine and feminine teachings, learning non stop from powerful men and women about relationships,  messing up personally and learning the lessons about how men interact with women has led me to recognize my true purpose: helping other men discover their unique journey for them selves and their relationships.
My extensive experience leading and coaching staff, athletes and other coaches has given me a foundation of deep curiosity and the right mix of challenging the status quo and supporting you through the inevitable hard work ahead: I am here to guide and support you on your road to success and fulfillment.
Read on, and book a discovery call today if it resonates with you.
How can Men make relationships Better? 
Our Romantic Relationships are something no one showed us how to do, and it usually where we as men see many of our frustrations show up.   We are baffled why we can love this woman so much, yet things just don't work well.
 If you have landed here, just know you are not alone.  And, this is something you can learn using men's work to help you have a better relationship with your partner.  
More love, connection, laughter, fulfillment is possible in you romantic relationship with some guidance and work. 
We will work together to find tools to help you discover how you can engage your biggest ally, yourself. I will coach you to find the success and fulfilment you are searching for.
What is Men's Work?
Men's work is, Men's inner work.  Looking at the thing that make us tick, the behaviours we exhibit, why they are there an how to change them.
Our lives are ours to chose but many of our thoughts, beliefs, ideals where not ones we chose, bit ones that where given to us by our families.  
Do you have a burning desire inside you? Does it feels like you can do so much more? Does it feel like maybe, if you ignite that flame it would burn out of control?  Good, that lets you know you are alive. 
How to access and wield that power, emotion, fire inside you is what men's works is about.
Are you ready to change your life? 
My Coaching Framework :
Compassion, Courage, Curiosity, Consistency
I coach using a framework consisting of four values: Compassion, Courage, Curiosity and Consistency. By focusing on these four "arrows" you will build your skills to become an expert 'self' marksman; with better aim, you'll more accurately hit your life targets.
Compassion
It starts with the compassion to look deep within yourself and see that you have not been given the tools to succeed. Compassion is the first step and will keep you grounded in our work. Like the archer's grounded stance, compassion is essential for success.
Courage
 The courage to move through the uncomfortable, the shadow within yourself will effect change. Courage is crucial and will keep you moving forward in our work. Your courage is asleep, and accessing it is important, and empowering.
Curiosity
Curiosity is about trying new approaches, asking questions, evaluating the result, learning and adapting.  Using your courage, you can be curious about all aspects of your life, your mind, and your heart. Like the archer's acquisition of skill, curiosity is the path to finding new ways of being on your personal journey.
Consistency
Consistency is about practice. Like the archer's commitment to excellence, consistent practice of new skills, new approaches and the quest for knowledge is the standard by which you proudly master the tools you've acquired.
Plus, its my last name…..Archer……see that play on words. I'm funny too. 
1:1 coaching is the fast track to all the things you desire in life and relationship.
I have spent decades on this path of learning and understanding women, relationships and what makes us as men tick. 
Good news is, it doesn't have to take you decades to get on track. In a 1:1 environment, you have my full attention, knowledge, focus.  I do not use a "program" that I simply run you through.  I listen intently, I walk with you, mentor and guide as you learn to listen to yourself.  YOU are powerful beyond your current comprehension, we just need to stripe away the garbage programming and face the things that get in your way. 
I take the time to make sure we are targeting the things YOU need to work on, and tools, resources, support that is custom made for you, not a cookie cutter program. 
Coaching is a relationship too.  
It's important to me that I know I an help you.  I cannot help everyman I meet.  We will enter into a 3-6 month relationship that I take very seriously.  
I don't claim to save you relationship with your partner. I do claim I will introduce you to yourself, your needs and how to make sure you know what steps are next for your life. 
I will show you how to claim your power, masculinity, your voice. All these things will be how YOU build the life and relationship you have always wanted.  
You can do this. I know that in my heart.  Let me show you how to have the belief in yourself too.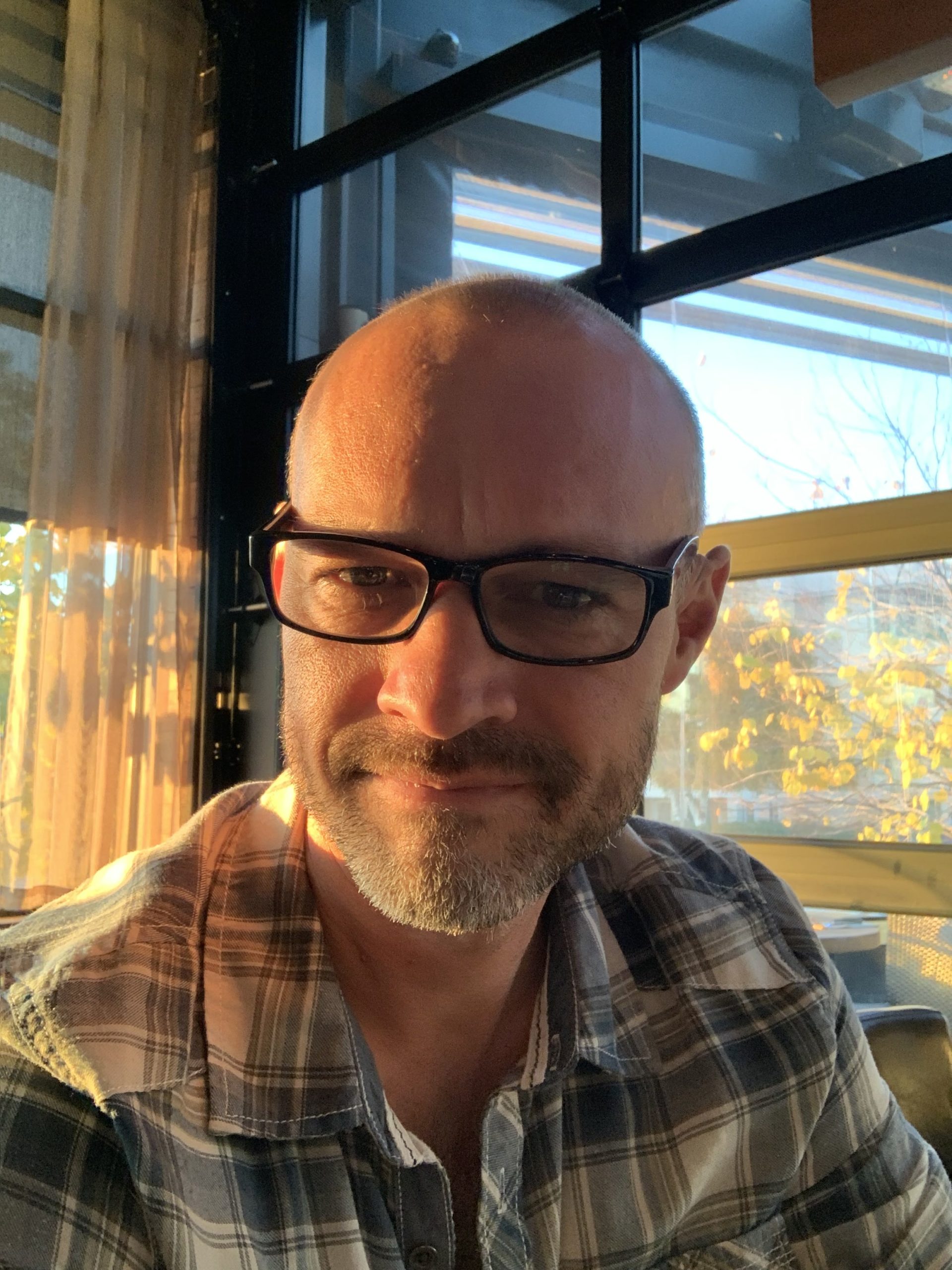 What one man said about working with me.
My wife looked at me and said "I'm leaving, my gut is telling me I need  to walk away from you, and for once in my life I need to listen to my gut!".
Still in that moment I didn't realize how disconnected I was. I've been disconnected from myself and emotionally unavailable and unwilling to change (stubborn set in my ways). My wife asked me on several occasions to go-to counseling with her and I refused. I really didn't see a point in therapy. I figured we were strong enough to work through the problems ourselves. Regardless of my pleas, she left. I really didn't think she had it in her but she did it, packed up and headed to her parents. 
Best thing she ever did. I have zero regrets. Everything that has happened is okay, because everything has led me up to this point. Without this catalyst within my marriage I would have never met my wonderful coach Brandon Archer and been shown how to become a higher version of myself and really show up in my marriage. Before my coaching with Brandon I was not improving upon myself, I was stagnant, almost feeling robotic, everyday was just the same as the last. I was really in a bad rut in my life, a pretty dark place. Unaware.
I really thought that I was doing pretty okay at being a husband. I did everything for my wife. I worked really hard at my job and worked extra hours and always made sure we had plenty of money to feel as secure as possible. I cooked dinner pretty much every night, I cleaned, fixed up the house, took care of paying the bills etc. It was everything that my dad did for my mom! As you can imagine I was a bit perplexed as to why my wife was upset with me. I thought I was doing enough.
I had a lot of limiting beliefs about myself before my coaching. I was always really hard on myself, I was never the most confident person, always a bit more timid and unsure of myself. I wasn't in-tune with my wants and needs or even how to ask for them from my partner. The other horrible thing I suffered from was anxiety. Through my coaching I have gained tools from Brandon to handle my limiting beliefs and really gain a lot of power and confidence. I'm feeling so much more intimate with myself and really know what I want, the direction i'm heading and how to communicate those things more effectively with my loving wife. I had one break out session where after the session my anxiety was basically gone. My anxiety is still greatly diminished, my head is in such a better, more positive place now.
I was also really not intune with my emotions. I never learned proper ways of handling my emotions and I never wanted to share my emotions with my wife. It not being the manly thing to do, or would just hold things in not to cause conflict, and they would stew inside until they bubbled out to the surface in a blow up. A lot of my previous coping mechanisms for any type of emotional conflict would be avoidant. The greatest tools I gained from Brandon were in the realm of emotions. I'm so happy with the connections I've made within myself that have really helped me understand my own emotions and how to express them more properly. 
My biggest take away and what I will leave you with in closing this testimonial, is the ability to lead or drive my relationship. To really show up in my masculine role not just for my partner but really for myself, I feel more complete.I truly had no idea what my role was as a man, learned a few things along the way from my dad who equally had no idea. I also learned my role as a man from society i.e movies, music, magazines just like every other guy. If you are looking at doing this inner work with Brandon, you are about to do something most men have no clue about, a very small percent are doing this work and it will set you apart and you will feel different. 
You will have a lot of "A-HA" moments. It's a journey, it's a rabbit hole to delve in with guidance from Brandon you will unlock so much inner peace because you will understand yourself more. It's beautiful. I feel like I was asleep before my coaching experience. I do wish I had this knowledge years ago, I'm just so thankful to have it now. I'm thankful to be connected with Brandon and have him guide me to this new state of being.
You may be curious whether my wife ever came back home or if we ever got back together?
She has been so impressed by the outcome of my coaching! She saw first hand how prolific the outcome was that she has taken it upon herself to get her own coach. Now she is moving through her own journey. I personally feel that it would be highly beneficial for both parties in any relationship to do this inner work. My wife and I are looking forward to version 2.0 of our marriage. 
This is what his wife said.
Having my husband go through his 3 month coaching journey with Brandon not only wanting to better our relationship and fix our marriage but also better himself has saved us from getting a divorce. When I separated from my husband back in November he was against doing any kind of therapy and did not believe he needed it. He made me believe we would be heading in opposite directions. Coming back into this marriage after he had completed his coaching with Brandon has been nothing but a positive experience. I have seen so many changes in my husband which have all been for the better. He is more confident in himself, he now makes me feel safe when speaking with him about how I am feeling and truly wants to be present and listen to what I have to say.
My husband is intentional with our conversations and will be honest with me if he can't be fully present and ask to speak at a later date that works best for the both of us. He now is confident in making decisions for us and leading us while still making sure I feel heard and seen. I have noticed where he is not afraid of letting his emotions show and also to be able to put up healthy boundaries for himself which he has never done in the past. He meditates and takes time for himself by continuing to educate himself with podcasts and books and has a more positive outlook on life in general. We even meditated together and talked about our inner child and them being best friends with each other, which would have NEVER been a topic of discussion before his coaching.
Through his coaching with Brandon has even made an effect on me to look at myself and want to grow personally and get my own life coach which I did. We both talk about polarity and have learned what masculinity and Femininity is and how we can be better versions of ourselves not only for ourselves but also for each other. Brandon has changed not only my husband's life but my life as well. I believe that the work Brandon did with my husband has shown him that he has all the things he needs to succeed already inside of him and just shown the light to let them out.
Having my husband work with Brandon has shown me that I am still getting to know my husband again because he is not the same person he was before he took this journey, in my opinion he is even better.
Thank you for opening my husband up and showing him how much of an incredible man he already is and by giving him the tools he now has learned from you that he can now apply for the rest of his life and now mine. Thank you for not only changing his life but mine as well.
Sincerely,
A grateful and thankful Wife
LionHeart.
Men's group for better relationships.
In the dictionary Lionheart is defined as – "brave and determined". 
A man needs to be bold, brave, courageous, loving, leading with his heart in order to have the relationships he desires. 
Lionheart Men's Relationship Group is a container where you and 8 other determined men will explore and learn about what it means to Lead with you heart in romantic relationships.  
The support of the other men, the weekly coaching, weekly actionable goals and exercises and new daily practices to improve and deepen your relationship with your heart, which you learn to embrace as fiercely and lovingly as a Lion.  
3 month, weekly group that deep dives into improving your relationship. 
Claim your internal fire.  Your Lionheart. Improve your Relationship. 
 What Men are saying about working with Brandon.
He listens, he gives you interesting perspectives and speaks from his heart, he speaks from experience. He wants the best for you.
Brandon is so present and he knows what he's listening for, he's very very knowledgeable and he cares tremendously about helping men have better  relationships.
I learned to speak my truth in a more direct uninhibited and thoughtful manner.  I am so grateful for that.
I have been able to go farther and deeper into  my relationship with myself and my wife then I thought possible.
Brandon can easily identify whats happening below the surface with you and give you the confidence and framing to see your way through.
 3 of the talks I am currently giving. 
How a heart attack was the best thing that ever happened to me.
if it doesn't kill you , it makes you stronger.
I was 41, elite amateur cyclist. Fittest I had ever been in my life.  While on my bike, I had a heart attack.
The Cardiologist could not find a physical reason I had this event.  I asked him, can stress do this?
YES he said, but there is not metric for it.
Well damn, I knew immediately that was what happened and so began my deep dive into life, myself and what made me tick and why stress was such a big part of life.
I had and wake up call.  Every person had had a wake up a call of some sort, but do we choose to use it as an awakening?
This talk draws special attention to how we ALL have the opportunity to change by using events in our life intentionally.
3 things I learned from my heartbreak.
Heart break was argue-ably more transformative then a heart attack.
Again, if it doesn't kill you it makes you stronger.
My nervous system was trying to tell me I was dying.  This is not uncommon, and grief is something overlooked by many. Men especially are prone to not facing things, the move on, get over it mindset is NOT the way to deal with a loss, grief, heart break.
For me, the angst of what was happening real time ended up unlocking all my past trauma, and damn, ya, my body was trying to tell me I was dying from the loss.
Self love, connecting to oneself, feeling all the feelings is so important, but how?
This talk explores the lessons I learned as a man, about how I show up in relationship, trauma we carry in our bodies and how it can effect us as an adult.  This is a ver timely talk as the pandemic is causing trauma in many people.
What does it mean to be a man in the 21st century?
Masculinity is TOXIC.
What. Wait. I don't know how to be a man then, aren't be default, I man and thus masculine?
This topic is one that men and women want to figure out.
How does a man be manly?
What does Manly even mean?
70's macho or 90's softy?
What does it mean to be a man in the 21st century?
men want to step into their masculinity women want them too as well, but, HOW?
This talk explains why we are in this position, and how men can own the fire burning inside them in a healthy way.
 Connect & Communicate with  the Feminine Workbook.